POWERCOM start

Founded in Taipei Taiwan since 1987. POWERCOM starts its own business with UPS-360 and UPS-550 line-interactive UPS.
Release the thinnest UPS of the world Slim-UPS 600 A with microprocessor control. The best reliability quickly make POWERCOM become world-leading UPS Company.
The blossom of UPS. King Series (KIN), Smart King Series (SMK) and On-Line 33 series (ONL) to figure out a complete power solution.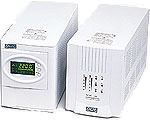 Awarded by the Taiwan government as an Excellent Enterprise.


The Certificate of ISO 9001 Quality System which proofs the well organized and reliable quality of POWERCOM Won the 19th Model of Entrepreneus Award (創業青年楷模獎) Won the 5th National Award of outstanding enterprises (國家磐石獎)          

Black Knight Series (BNT) released which perfectly responds the need of economical UPS in the international market.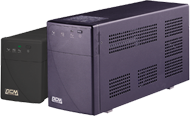 Developed multiple usage of UPS Turbo (TRU), E-Book (EBK), iCute (ICU), Audio UPS (AVU), and WOW



Industrial UPS released, solution for out-door, wide operating temperature (TC) and cable TV signal usage (CATV).

     

Solution for solar green energy Solar King series (SLK).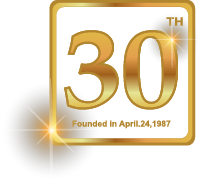 Powercom insist in idea of Quality, Safety, and Reliability, leads PCM in monument of 30 Anniversary
VGDII-33 three phase ups, maximum to 1500KVA are suitable for huge industrial equipment protection
  

continue ...